Our Story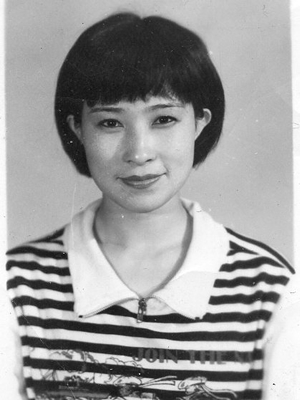 Our story begins in 1997, when Jian Wang arrived in Edinburgh from Changchun in North Eastern China, a region famous for its dumplings (jiao zi).
Jian was passionate about food and cooking, especially jiao zi, having been the family chef since her early teens.
On arriving in the U.K., Jian was amazed to find that her beloved jiao zi were not on sale anywhere.
2000 to 2005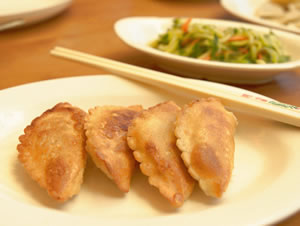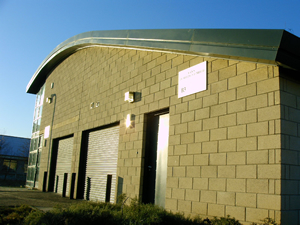 Jian's new factory in Edinburgh started to produce north eastern style Chinese dumplings for 50 Chinese supermarkets throughout the U.K. and in 2004 won a contract to supply P & O cruise ships. As these luxury liners sailed far and wide, Jian could claim that her dumplings were eaten all over the world!
2006 to 2008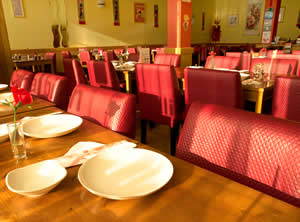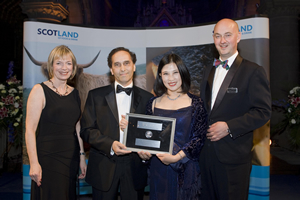 The first Chop Chop opened its doors in January 2006 and was an instant success, attracting universal acclaim from the local and national press. By 2008, it had been voted Best Chinese Restaurant in Scotland.
The dumplings also achieved further recognition, being the first ethnic food to win a coveted Scottish Excellence Award in 2008 as the Best Retail Meat Product.
2009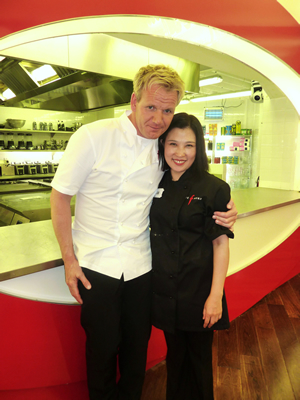 Chop Chop launched its unique Rewards membership to show appreciation to its regular customers, who promptly returned the compliment by voting Chop Chop onto Gordon Ramsay's F-Word T.V. show.
2010 to 2012
2010 was a big year for the Company.
The success of the Haymarket restaurant prompted the opening of Chop Chop Leith in June 2010, and a new factory. Both restaurants had a very busy year. In an online poll, Chop Chop was voted Britain's most popular Chinese restaurant as the number of Rewards members passed the 5,000 mark.
Chop Chop's achievements were recognized in China by the World Association for Chinese Cuisine with the presentation of a coveted Certificate of Excellence and in the U.K. by being the only Chinese restaurant in Scotland to attain an AA Rosette.
2011 to 2014
Both restaurants received AA Rosettes in 2011, 2012, 2013. And again in 2014. By 2013 membership had exceeded 20,000 and in 2012 Chop Chop was again voted Britain's most popular Chinese restaurant. In the same online vote, the two Chop Chops took 1st and 2nd places in Scotland.
2015 to 2018
Chop Glasgow opened in 2015 and also received an AA Rosette and again in 2016. Chop Chop Haymarket received AA Rosettes every year until 2018.
The Story Continues
Jian invites members to sample dishes free every year and give feedback in her quest to quest to find exciting new dishes for the Chop Chop menu: authentic, simple and healthy. If you've been before, you'll know exactly what we mean. If you haven't, get down to one of our restaurants chop chop! We hope to see you soon.